---
Tradition is important
The restaurant Skopski Merak was launched on May 21st 1991 in an old house on the Andon Dukov street in the Debar Maalo region of Skopje. We started with 5 tables and 20 plastic chairs and from which in 2011 we proudly opened the new Skopski Merak on the popular street Debarca, also in Debar Maalo..
---
Appreciation
We are full of gratitude to all of those who have supported us during the years, to all personnel, past and present for their hard and to our competitors who motivated us to strive for constant improvement in the interest of our valued customers.
City restaurant
with tradition
---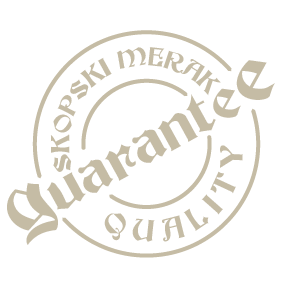 ---
Early start
We entered this business as youngsters, full of energy and enthusiasm... Restauranters with a mission to develop and introduce new and improved standards. The energy and enthusiasm is still with us and will remain so as we continue to work in the hope that during the next years, the content of this page will be written by our children...
You are invited!
More than 27 years of experience